Join over 26,000 ⭐⭐⭐⭐⭐ students!
Here's What You'll Get
Learn how Rick made over $100,000 in a year on Upwork
Find out the exact method Rick uses to select the best clients
Discover the technique almost no other freelancer uses to get clients to contact you first
Be walked through the steps to become Top Rated on Upwork
Use these tactics to overcome the initially slow phase of building your portfolio
See why Upwork is a more lucrative marketplace than Fiverr or Freelancer.com
Use proper copywriting and keywords on your Upwork profile to get clients to beg YOU to work for them.
30-Day Money-Back Guarantee
Direct access to Rick so you can ask any questions you have.
Access to the Q&A Discussions section to discuss the course with other students.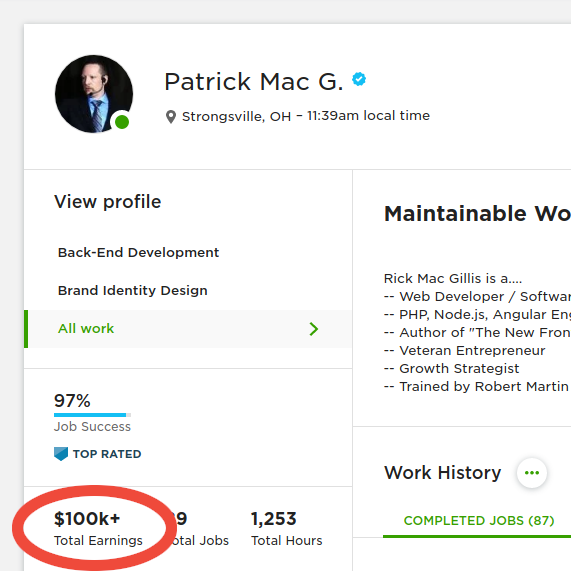 Check Out the First Lecture!
Reviews from Upwork Clients
30-Day Money-Back Guarantee
Cancel Any Time
You shouldn't have to worry if you'll learn something new, or if good 'ol Rick is faffing about with your wallet! :) That's why we give you a full 30 days to request a full refund if you're not satisfied.
Yes, you can get your money back, but keep in mind that you'll not just lose access to the course material, but also the opportunity to grow by discussing your questions with your instructor and other students. For the price of a nice dinner out each month, you can improve your life in immeasurable ways.
There's absolutely zero risk in grabbing this course today. We tend to experiment with pricing from time to time, so if we're seeing lots of sales at a given price, we might increase it by $5 or so to see if we can still see great sales volume. So, get started right now so you lock in the current price. (Psst... we're thinking about increasing this course by about $50 next week. Ouch! Don't miss out. Grab it now.)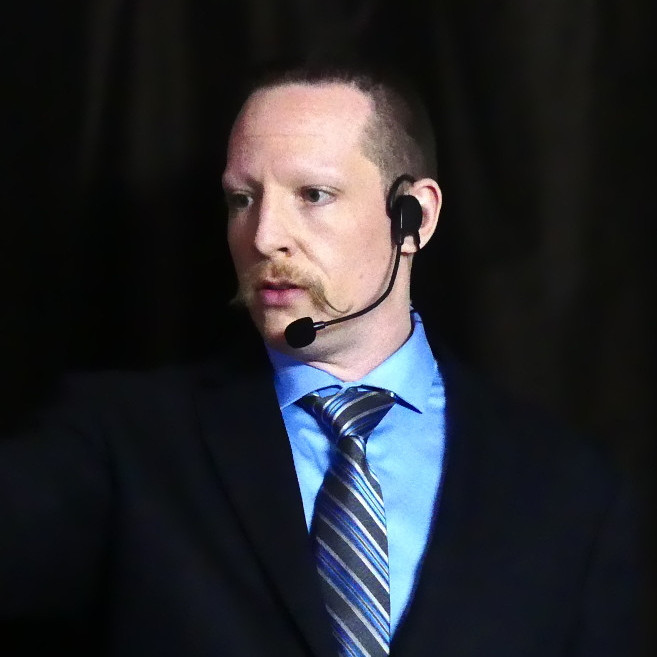 Howdy! Meet your instructor.
Rick Mac Gillis has made well into six-figures on Upwork, and now he seeks to help you do the same. When Rick wants more work, the work comes piling up in droves to fill his schedule on Upwork, and when he has a full schedule, he can shut that off.
He's one of the most sought-after engineers, and has run multiple successful businesses outside of Upwork, such as Coaching by Rick, Dragon Cloud, and Red Scale Corporation to name a few.
Aside from his passion for software engineering, he's an expert marketer, always seeking to grow his knowledge in everything from SEO and copywriting, to email marketing campaigns, viral marketing, and of course Facebook and Google Ads. Who knows? Maybe one day there will be courses on that at Coaching by Rick, or perhaps there already are. O.O
One thing you need to know about Rick is that he has an endless drive and is always working on something. That's the way to gain massive success, not sitting around hoping and dreaming. Those who succeed learn from the experts, and put that knowledge into action. (Psst... Rick learned by Robert C. Martin, Neil Patel, and many others. He didn't just show up one day as a huge success.)